Love for Education – Ms. Schuck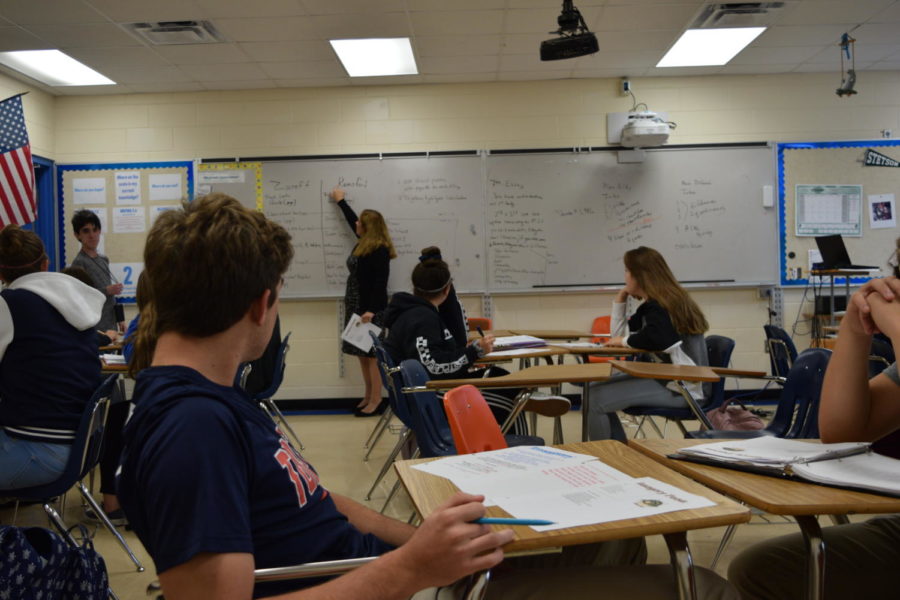 After several years at another school, Ms. Schuck is back at Osceola. She teaches English and was a yearbook adviser at Dunedin for several years.
What do you think about teaching so far?
"I taught English here at Osceola five years ago for several years, then I transferred to Dunedin High for four years. Returning to OFHS has been great."
What's your favorite part about teaching?
"I enjoy working with students and teaching them how to write well."
What's your least favorite part about teaching?
"I despise doing all the paperwork required."
What do you want to do when you retire?
"In 2017, after 30 years of teaching, I retired and traveled to Cuba, Columbia, Mexico, Chicago, and all over Florida. When I retire again, I hope to travel to Europe and to the Galapagos Islands."
Some students were also asked questions about what they thought of Ms. Schuck and the lessons she teaches and the assignments she gives in her English class.
What do you think of Ms. Schuck?
"She's nice and she's also very kind, caring, and motivating. She also helps you with whatever you need."- Ryan Sullivan, 9th.
What was the most enjoyable lesson you had with her?
"(I liked) the one where we got a potato and had to describe what it looked like, and the characteristics and traits it had."
– James Mollet, 9th.
What do you think about the stuff she teaches?
"It's pretty good. It teaches you a lot and I look forward to going to her class every day."-
Max Acroff, 9th.