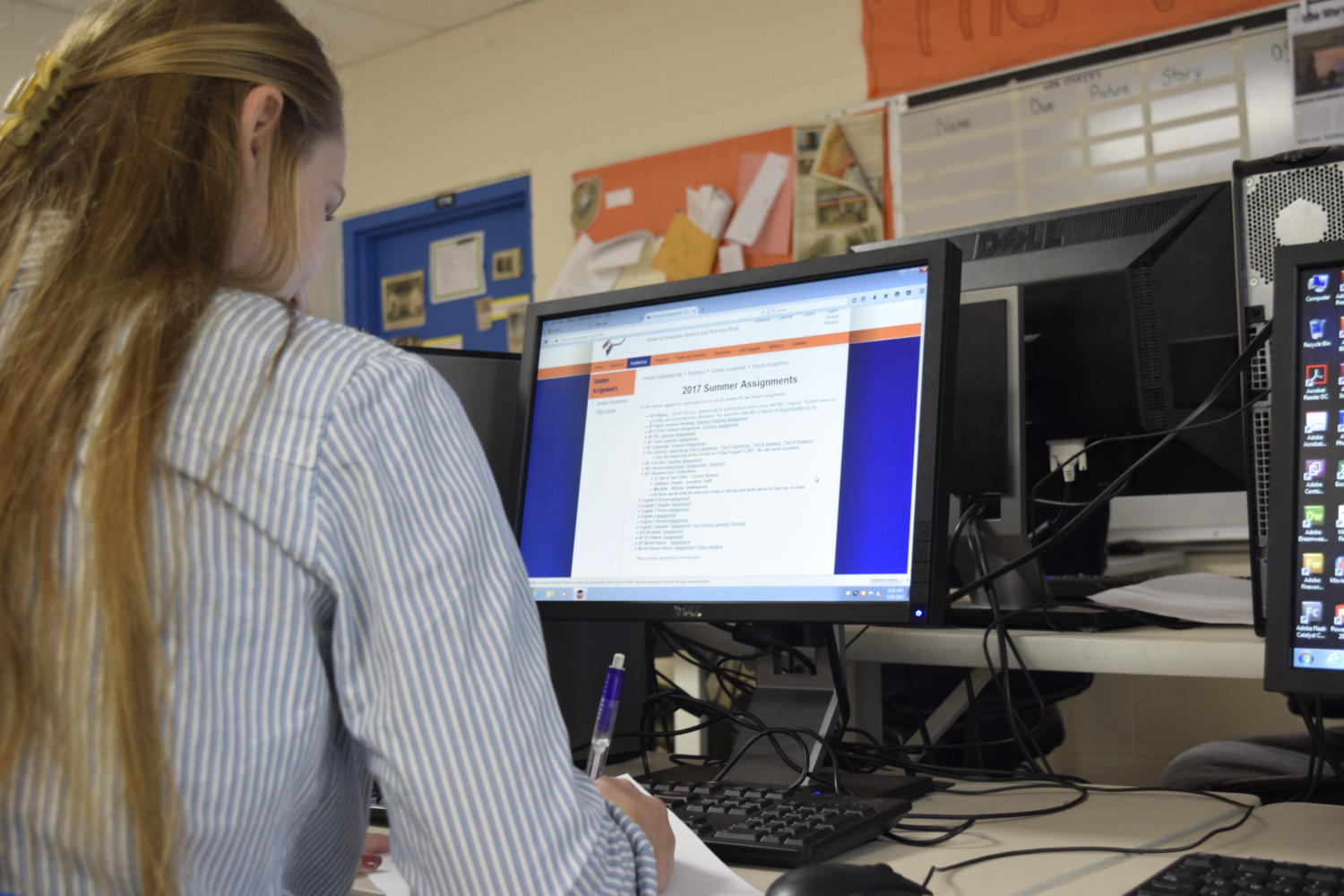 Chants of "summer! summer! summer! summer!"
While that might have happened in "High School Musical 2", it's back to reality with four days until summer. The end of the year break may be known to most as a time for relaxation and vacation, although summer assignments are already being posted on the school website. Depending on the courses you enrolled in for next year, homework is heading your way. Don't stress out. There are a few tips and tricks to help you successfully complete the work (before the first day of school).
Continuously check assignment list- Over the first few weeks of the break, teachers will upload instructions and homework. Even if you do not see the course name on the list right away, it may not have been uploaded yet. Keeping a close eye towards your homework ensures you will be prepared for the first day of school.
Make a schedule-Summer is about eleven weeks long, which means limited time to do all the things you want to do and homework. Using a planner, map out certain days and times to complete the assignment. Setting plans in advance restrains you from procrastination.
Read the instructions- All teachers are different when it comes to their assignments. Therefore, detailed instructions will be online. READ EVERYTHING. Don't be one of those students that goes in first day really confident but then talk to your friends and realize that you missed something. So pay attention and please avoid this. It happens every year.
Connect with your compadres- Stay in touch with your friends, and I don't mean just hanging out and having fun. If you stay in touch with your friends and you all stay up on your work then it is that much easier to get stuff done. Then it's also nice because they sympathize with you on how much you don't want to do the work. Friends always help.
Procrastination- If you're like every other high school student; procrastination may be common. With that being said when it's the last week before school, do not save everything to the night before. Attempt to space out the work amongst the sparse days left. Good luck!