On track to new attractions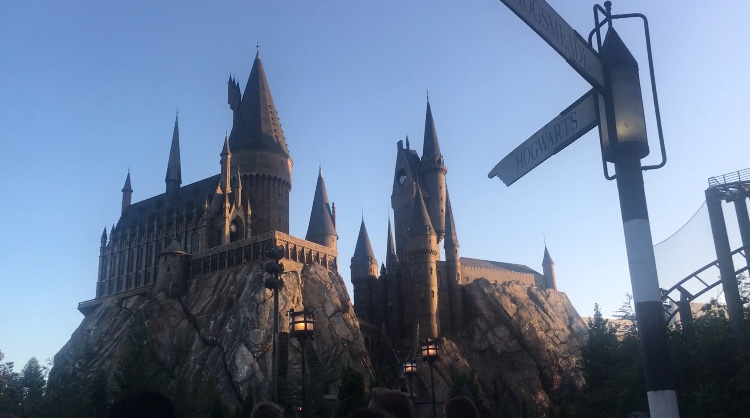 Lauryn Watts and Azalee Nelson, Web editors/ Writers
March 6, 2019
Coming soon to Orlando… new attractions to Universal Studio's Islands of Adventure and Disney's Hollywood Studios! Islands of Adventure is expecting Hagrid's Magical Creature Motorbike Adventure on June 13th, 2019. It will be joining Universal Studio's multitude of other Harry Potter-themed rides including Harry Potter and the Forbidden Journey, Harry Potter and the Escape from Gringott,, the Hogwarts Express, and Flight of the Hippogriff. Hopefully no one was a huge fan of the Dragon Challenge ride, because it was closed on September 4th, 2017 so that construction could start on the new attraction.
In Orlando's Hollywood Studios, 'Star Wars' Galaxy's Edge will open late fall this year. This will be the first Star Wars themed attraction to come to both Disneyland Resort and Walt Disney World Resort. It will feature two main attractions; "Millennium Flacon: Smugglers Run" which allows a group, given assigned roles, to pilot Han Solo's ship in a VR type feel. "Star Wars: Rise of the Resistance" will also be one of Disney's longest rides. There will be Star War themed shops and restaurants as well including Oga Cantina, a diner that features out of this world drinks and dishes. Galaxy's Edge will replace most of Streets of America and will be built right next to Toy Story's: Toy Story Land.
So, which attractions are students looking forward to more? Dana Smith, 9th grade, said, "I like the pew pew and the beep boop bop boops," but Aaliyah Jackson, also 9th grade, claimed, "Magic is cooler than science". Olivia Gignac, 9th grade, disagreed, and said, "Star wars is the best."
If you have an attraction you are more excited for, let us know! Vote on our poll!