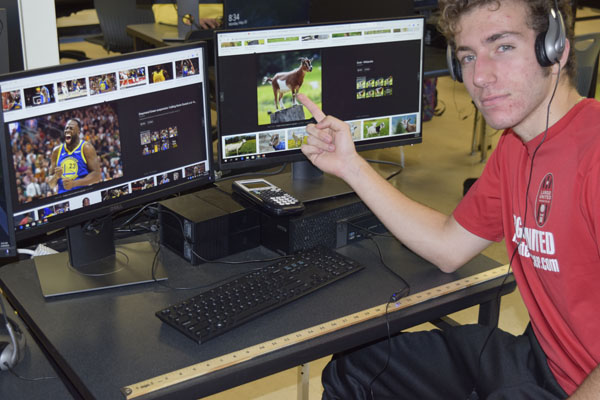 OPINION
The NBA conference championships are here and four teams are fighting for a spot in the NBA finals. From the East side, it's the Toronto Raptors vs Milwaukee Bucks, and from the west side, it's the Portland Trail Blazers vs. Golden State Warriors. Each team has superstars that are capable of taking control of the games and getting the job done.
The Toronto Raptors are coming off a "story book ending" game 7 against the Philadelphia 76ers, with the buzzer beater shot by Kawhi Leonard that bounced the on rim 4 times. The Toronto Raptors have never made the NBA finals, but this year might be their year, having one of the most complete teams in the playoffs right now. Led by all stars Kawhi Leonard and Kyle Lowry, and former all-stars Marc Gasol and Serge Ibaka, with sophomore season shiner Pascal Siakam and veteran shooting guard Danny Green. May give the Bucks a run for their money. Will they knock off the Bucks?
After manhandling the Boston Celtics and earning a spot in the eastern conference finals, The Milwaukee Bucks are led by all-stars Giannis Antetokounmpo and Khris Middleton, former all-stars Brook Lopez and Eric Bledsoe, and 2017 rookie of the year Malcom Brogdon. Giannis Antetokounmpo, who is currently one of the front runners for MVP this season, is averaging 27 points, 12 rebounds, 6 assist, and 2 blocks a game. But will it be enough to knock off the Raptors?
The Portland Trail Blazers have raised a lot of eyebrows by their impressive playoff run so far. Lead by the most consistent backcourt in Damian Lillard and C.J McCollum, Glass eating Center Enes Kanter, and veterans Evan Turner, Al-Farouq Aminu, and Seth Curry. But missing the backbone of the team Jusuf Nurkić who went down with a gruesome leg injury. Can the Blazers pull off the miracle?
The Golden State Warriors are the New England Patriots of basketball coming off their 6th NBA championship of their franchise. Obviously nobody (except Warriors fans) wants to see them back, led by the all-star starting 5 Steph Curry, Klay Thompson, Kevin Durant, Draymond Green, and Demarcus Cousins. But Durant and Cousins are currently injured can they still manage to dominate with what they got. Will they Beat the Blazers and get number 7 for the franchise?