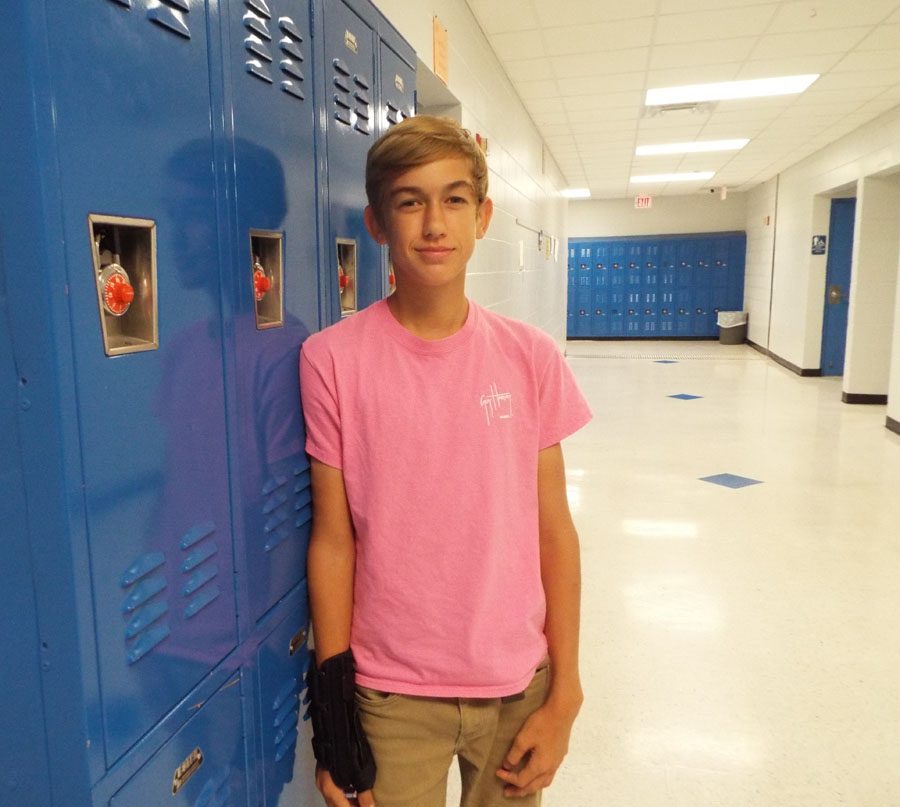 Justine Zitman
With the fall season already upon us, Warriors have begun boys tryouts for the JV and Varsity team. The first game of the season is not until later this month; however, players are beginning to practice and work out as a team during tryouts. Last season the boys' team lost to Jesuit High School with the final score being 2-1. This game was a part of FHSAA Boys Soccer 3A Championship. Although there are many returning players this year, there are also going to be freshmen who are trying out for the Varsity team.
"I am most excited to see how the new lineup works out with all of the new freshmen and other fresh players," said senior Shane Samis. Shane has been playing soccer since he was in elementary school and started playing at the high school level his freshman year. "It is going to be cool to be a senior on the team, especially if I get voted in as a captain," he said. Aside from the senior year class, underclassmen are feeling nervous about the tryouts. "There is a lot of people trying out for the team this year, which makes it a lot more intimidating," said freshman Keaton McLeod. Aside from the players, Head Coach Al Sousa is feeling very confident about this season. "This year's team is coming together very nicely and I believe we are more than ready to start the season off strong," he said.
Soccer tryouts are held after school at 3:00 pm. Players are expected to meet in the gym and bring workout clothes along with a pair of cleats and shin guards.