Muted music industry still thriving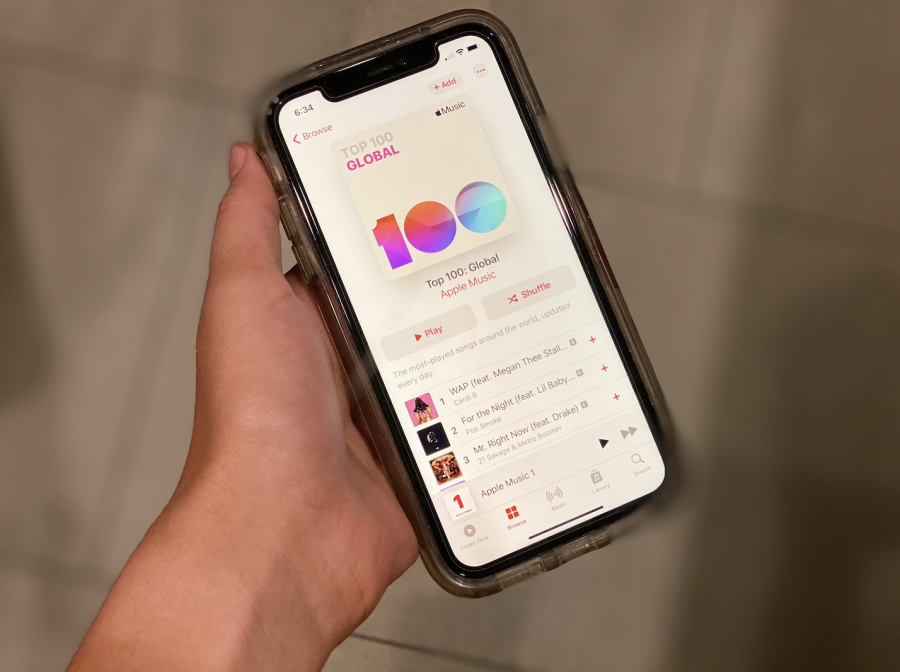 Charts are always changing, whether it's the top artists, or top album. Despite a lack of live music, 2020 has changed the music industry. There are still many successful albums and songs that have shattered records. Here is a brief update of the music industry in 2020.
Standouts of The Week:
Week of October 5th:
Top Song (Most streamed): "Franchise" by

Travis Scott
2

nd

Most Streamed Song: "Dynamite" by BTS
Most Streamed Artist: Machine Gun Kelly
Most Streamed Album: "Tickets to My Downfall"
Some students said that they enjoy "If The World Was Ending" while another said they like the song "Watermelon Sugar".
Artist Moments:
As new music surfaces each month, the top artists are constantly changing. Looking back, BTS was at the top for the month of July. In August however, Taylor Swift stood at the top. In that month, she also broke several records with her new album. Other records have been that have been set this year including "Dynamite" with almost 40 million streams, making it the 2nd most streamed song of 2020.
Many more records may be set on Wednesday, this is because of the Billboard music awards. The Billboard music awards is the next upcoming music award show, it will be live on October 14th. Another award show to look at for is the Grammys which will take place in early 2021. The Grammys is another popular American award show that takes place January 31st. It's held in Los Angeles at the Staples Center. "I really like watching the show every year," a student said. "So many great artists get to preform."