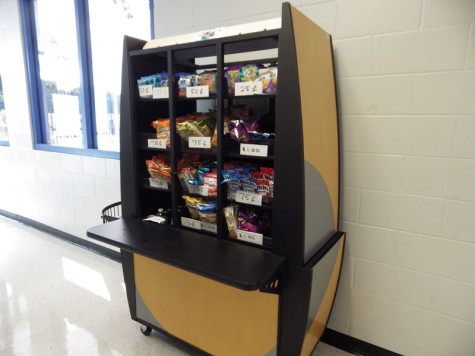 Jordan Waits, Staff Writer
This year, Osceola is starting something new. As an alternative to stopping at the vending machines, the snack cart is now available! For now, they will only allow cash... Read More »
August 22, 2014 • 0 comments
View All »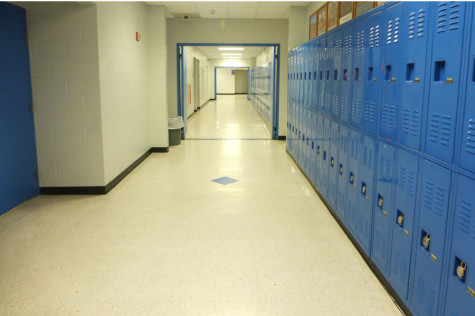 Emma Rumpf, Staff Writer
Walking down the hallways to your next class, the hallways are quiet. Too quiet. As you shuffle down the stairs, you would half expect to see a tumbleweed rolling... Read More »
May 28, 2014 • 0 comments
View All »
Email Updates
Enter your email address below to receive our daily email updates.
Polls

Loading ...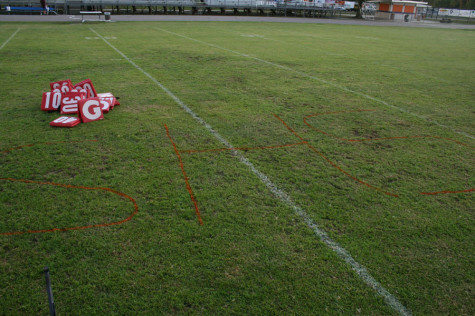 At some point after Osceola's loss to Seminole in last night's JV football game, someone or a group of people vandalized Osceola's home turf. "SHS" was spray painted on the... Read More »
August 29, 2014 • 0 comments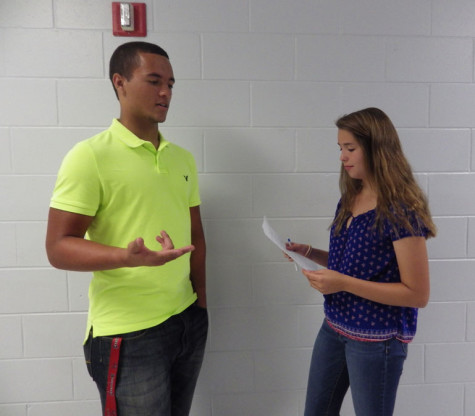 Lauren Kasson, Staff Writer
The biggest rivalry of the football season is coming up this Friday with the Seminole Warhawks taking on the Osceola Warriors. It's a match that players like Robert Mitchell,... Read More »
August 29, 2014 • 0 comments
View All »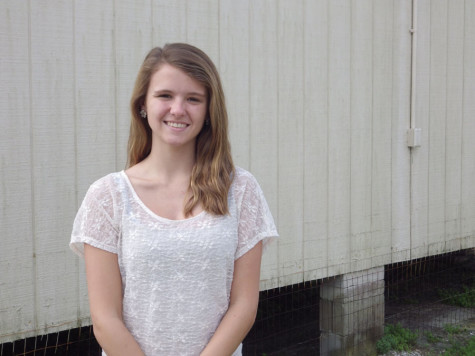 Kara Timberlake, Photographer
We will soon find out which students want to lead Osceola into the next school year. A total of 12 people just submitted applications for positions in student government.... Read More »
May 15, 2014 • 0 comments

March 14, 2014
View All »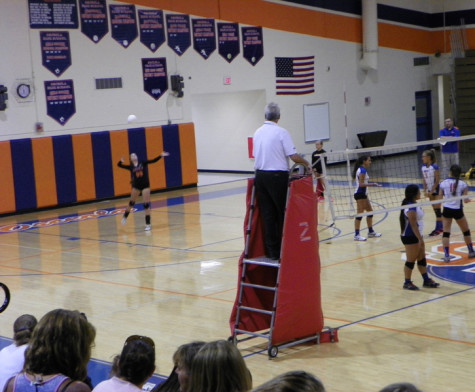 Last night Osceola's varsity volleyball team took on Lakewood at home and won 3-0. Katie Newman, a senior and captain of the team, is shown here serving.
August 27, 2014 • 0 comments
View All »
Sports Scores
Monday, March 10

baseball

Osceola 12 - Dixie Hollins 5

Thursday, February 13

baseball

Osceola 10 - Dixie Hollins 1

Tuesday, February 11

baseball

Osceola 7 - Anclote 0

Monday, February 10

baseball

Osceola 0 - Arlington County Day School 3

Tuesday, February 4

softball

Osceola 2 - Seminole 5

Tuesday, February 4

softball

Osceola 2 - Seminole 5

Friday, January 10

Boys Basketball

Osceola 51 - Mitchell 65

Tuesday, January 7

Boys Basketball

Osceola 50 - Boca Ciega 59

Friday, January 3

Boys Basketball

Osceola 64 - Palm Harbor 57

Friday, December 20

Boys Basketball

Osceola 50 - Palm Harbor 55