Concert season starts in St. Petersburg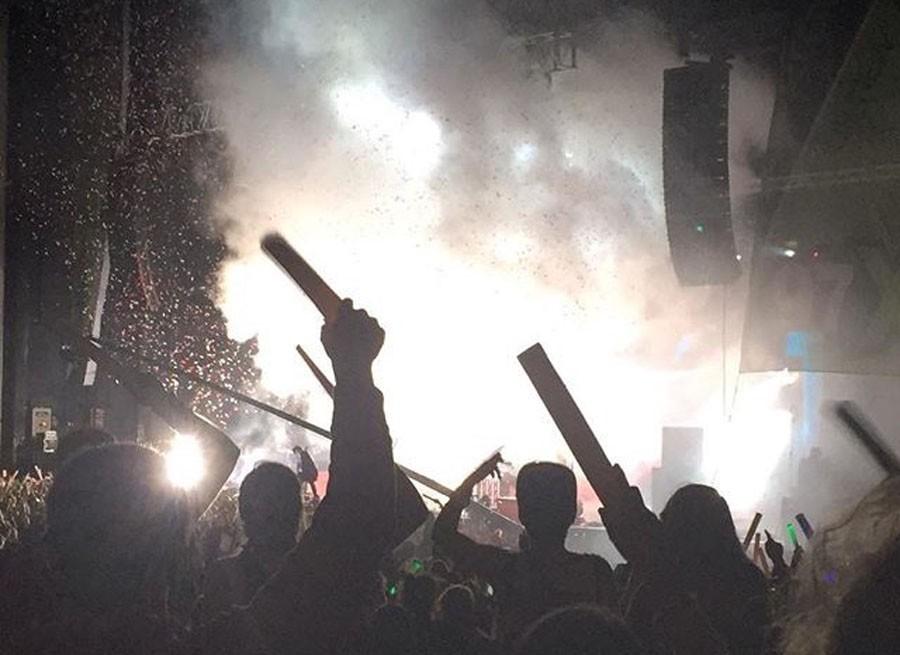 St. Petersburg is known for having many options for concert venues. For years, Vinoy Park has hosted St. Pete's music festivals, and Jannus Live is noteworthy for its cozy and historical venue. From Jannus Live to Venoy Park, there are many options for students to hear their favorite artists live.
On Monday, March 14th, the artist Vance Joy is coming to Jannus Live in St. Petersburg. The artist, known for his hits "Riptide" and "Fire and the Flood" is classified as an indie pop or indie folk singer. The doors for the concert open at 7 PM and tickets cost $29.50 to $35.00. Tickets for the show can be bought on Jannus Live's site.
Another concert, which could be seen as a festival, is "Reggae Rise Up." The show, featuring The Dirty Heads, Tribal Seeds, Stick Figure, Fortunate Youth, Sun Dried Vibes, Tatanka, Resinated and Oceanstone, is on Saturday, March 5th, 1:30 PM to 10 PM and is in Vinoy Park. Vinoy Park, known for its waterside view, has previously hosted 97.x's Next Big Thing, and 97.x's Backyard Barbeque. The show has teamed up with 'My Hope Chest', an organization dedicated to fighting breast cancer, so some funds from tickets will go to the organization. The tickets are $40.05 to $100.
Teagan Redferring, 12th grade, plans on attending Reggae Rise up. "I'm really excited," she said. "Though the tickets are a little bit more pricey, The Dirty Heads are one of my favorite bands, and I really like the other ones too. A whole day of reggae music just sounds perfect."
While there are many more concerts throughout the year, these two start the concert season in St. Petersburg.