BBQ brings new music to St. Pete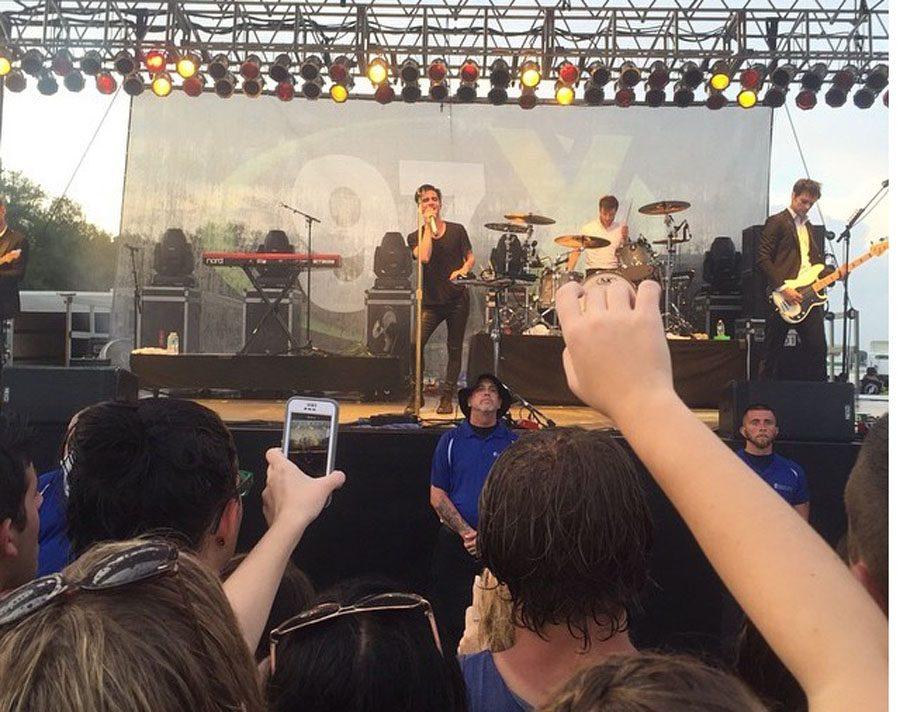 Vinoy Park, great food, lemonade, and standing in the pouring rain waiting on a favorite band. That is what sophomore David Craig vividly recalls from last year's 97X Backyard Barbeque–as tons of people were leaving due to the sudden poor weather, he decided to remain with his friends in hopes of seeing Panic! at the Disco.
"I decided to have faith in the god of punk rock and stuck it out," Craig said. Eventually Panic! at the Disco did return to play for the crowd. Craig remarked that one of his favorite memories from their show was when the covered Queen's "Bohemian Rhapsody".
"I want to go this year too because I had so much fun last year," Craig added.
The 97X Barbeque has been a Florida favorite for years, with crowds flocking to Vinoy Park in St. Petersburg to watch some of the biggest names in music take the stage. According to the Tampa Bay Times website, past headliners include Bastille and The 1975, and most recently, Panic! at the Disco and AWOLNATION. With this year's festival drawing nearer, 97X released the new lineup via their official website. The new big name heavyweight is Young the Giant, who headlined 97X's Next Big Thing event with Fall Out Boy and Alt-J in December 2014. As for the rest of this year's lineup, it includes a number of smaller bands–The Strumbellas, Bear Hands, Joywave, JR JR, The Wombats, Never Shout Never, and Finish Ticket.
There are things that students hope will be different about the festival this year.
"I hope it doesn't rain this year," said junior Sydney Willis. "Instead of waiting for it to rain maybe they [97X] could say something before." Willis also hopes that food and water will be cheaper this year, as she felt it was expensive.
According to the 97X official website, there are a number of free ticket drops all over the Bay area. However, if you can't make it to a ticket drop, you can get general admission tickets for $20 each.
Friday – May 13
12-1p
Circle K
4804 Gunn Hwy
Tampa, FL
Saturday – May 14
1-2p
Hello Unlimited (Metro PCS)
7731 Ulmerton Rd.
Largo, FL 33771
Saturday May 14th
4-5pm
Electro Dealz
33030 US Highway 19 N
Palm Harbor, FL 34684
Saturday- May 14
11-12a
Ringside Cafe
16 2nd st n St. Pete
Tuesday – May 17
12-1p
Florida Central Credit Union
3333 Henderson Blvd.
Tampa, FL 33609
Tuesday – May 17
5-6pm
Cellular Touch Wireless (Metro PCS)
6633 US Hwy 19 N
New Port Richey, FL 34652
Wednesday – May 18
5-6p
Circle K
1499 Belcher Rd
Largo, FL
Thursday – May 19
12-1p
Florida Central Credit Union
334 Oakfield Dr.
Brandon, FL 33511
Thursday – May 19
5-6pm
Cellular Touch Wireless (Metro PCS)
2556 Bearss Ave.
Tampa, FL 33613