Homecoming applicants are getting creative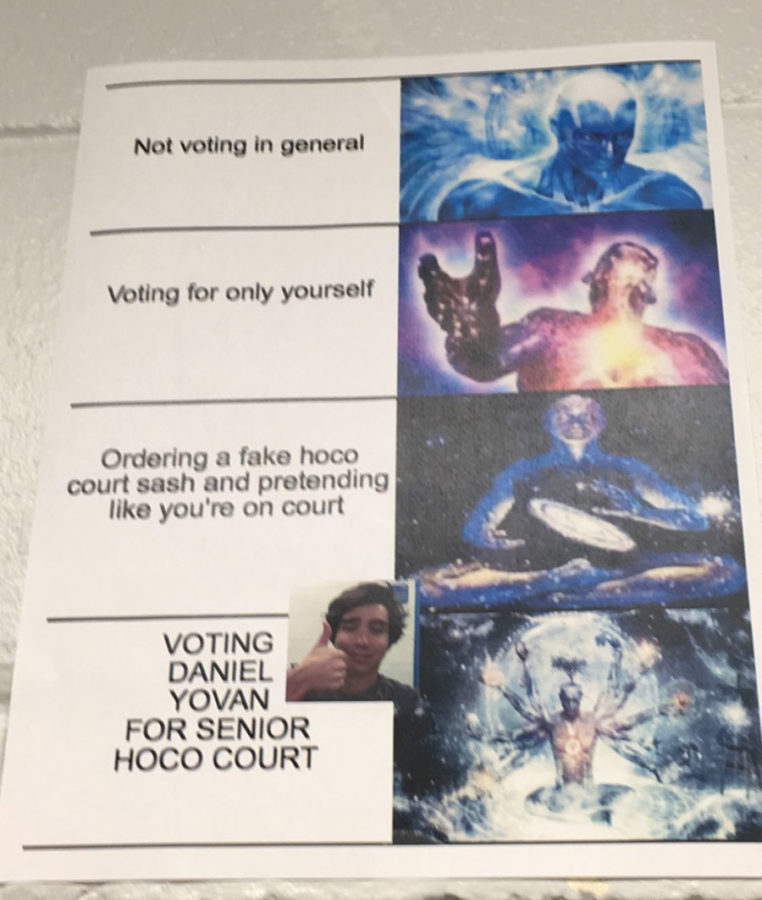 This year there were dozens of applicants for Homecoming Court. The students running had very creative ideas this year for advertising. Walking through the halls, Warriors saw memes, scenes from movies, and clever catch phrases.
Now the pep rally is where the court really shines; the winners from each grade walk out during the pep rally and do something to get the crowd hype. The winners of Homecoming Court also get to walk in the middle of the crowd at Homecoming and get to ride in a convertible at halftime during the game. If you get on the court, you have to attend the football game and the dance.