Look at her fly!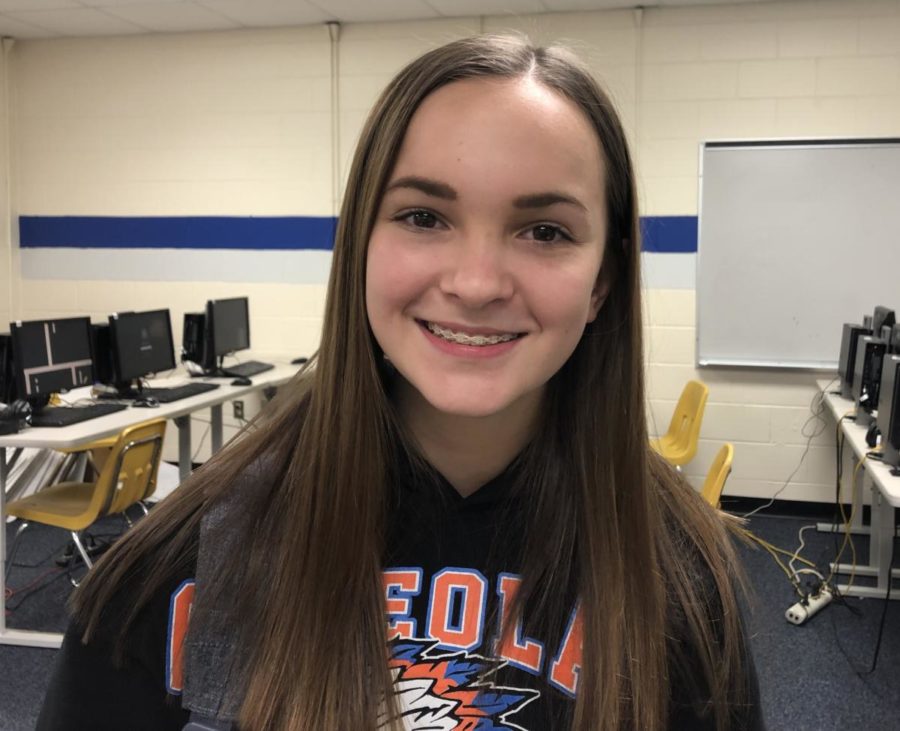 Cambell Flynn is a freshman who is involved in cheerleading inside and outside of school. She is on the JV cheer team at school, and outside of school she competes on a competitive all-star team for Brandon Allstars called Brandon Senior Black, which is a co-ed level 5 team. Cambell has been cheering for an all-star team for 8 years now. She started with gymnastics at a young age and then moved onto cheer and found her new passion.
Cambell first got involved with cheer at Florida Top Dog Allstars on a youth level 2 team. She had met many new people and grew to love cheer. Cambell has two older sisters and they both used to compete on a team at Top Dog Allstars. She said,"I got into cheerleading because of my sisters. They introduced me to it and they showed me what it is all about." On a competitive cheer team, teens may have many supporters, whether it's coaches, other teams, teens' own teammates, or parents. Cambell said, "My biggest supporter is my mom because she believes in me more than I believe in myself at times."
Often Allstar cheer takes up most weekends with competitions, and sometimes the competitions are out of state. Outside of cheer and on her free time, she enjoys to hang out with friends and go to different places. She said, "Hanging out with my friends is fun and I enjoy making memories with them." She hopes to go far in cheerleading and win many competitions, meet new people, and overall just make memories in cheer.