Students search for summer jobs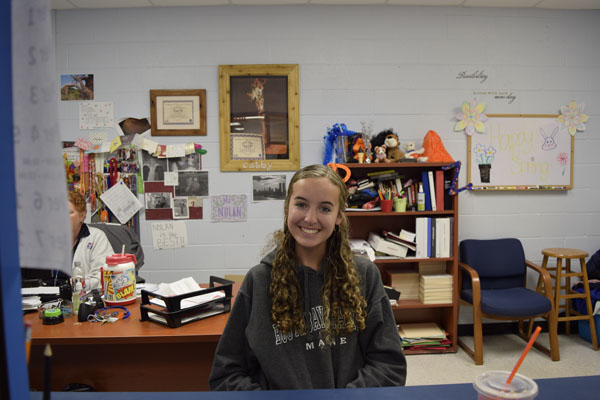 Megan Heller, Web editor/ writer
March 29, 2019
Hang on for a minute...we're trying to find some more stories you might like.
With eight weeks left in the school year, summer is coming quick. That means students will have extra time to get a job and make money. Finding a job may seem difficult or intimidating at first, but it can be helpful and fun. Summer is a great time to start at a job because students are able to work more hours and not have to balance school along with it. According to Forbes.com, tutoring, mowing lawns, babysitting, life guarding, and refereeing a youth sports game are fun and easy ways to make extra cash during the summer. All of the jobs mentioned "pay well over the Federal minimum wage of $7.25 an hour."
According to Dave Ramsey, a personal financial expert, there are more creative ways to make money. These include, photography, blogging, and selling handmade goods or crafts. These are laid back activities that you may be able to do from the comfort of your own home. There are several ways to find an enjoyable summer job, including, asking a family member or friend, searching online, applying in person or online, and looking for 'Help Wanted' signs on nearby businesses. For teens who find employment, summer can be a way to save money for college. For kids who land summer jobs—paid or unpaid—it's a first taste of the responsibility and pride that comes with having employment. "Summer can [also] be a great time for teens to explore interests that they aren't able to focus on during the school year," according to Grown and Flown, a family blog.
Alexie Hernandez, 11th grade, said, "I am planning on getting a summer job." Gavin Lowe, 11th grade, said, "I already have a job at Dairy Queen." Kaitlyn Henderson, 12th grade, said, "I will be working where I work now, at Publix."