Freshman Five Tips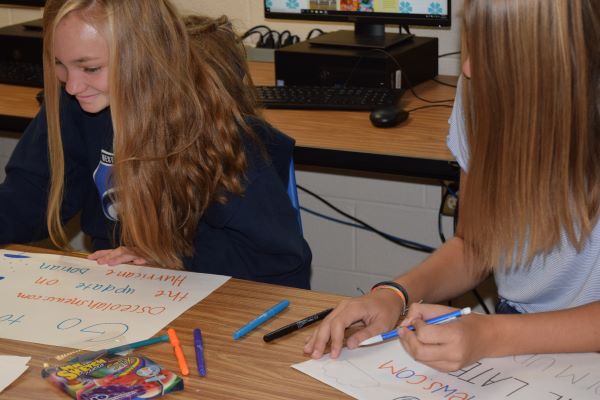 An incoming freshman may struggle with a lot of things, from learning to find a new locker, to getting up early. Here are some examples of what those struggles could be and some tips to overcome them from fellow Warriors.
Tristan said waking up early has been hard for him. Here are a few tips with to help him overcome that.
Going to bed early
Setting more than one alarm to make sure he wakes up on time
Not using technology before bed
Hayley said that she was having a hard time finding the best way to get to her classes. Here are some tips that could help her out.
Keeping a schedule
Trying different stairs or hallways
Making a pattern, and sticking to that pattern
Courtney said that she is struggling with staying organized.
Keeping an agenda helps stay organized
Put papers away after every class
Staying on top of work and not getting behind
Drew said finding a seat at lunch has been tough for him, these tips might help:
Getting to lunch early
Having a friend save seats
Talking about where to sit ahead of time
One freshman said transitioning from block schedule at his middle school to having seven classes a day was difficult for him. Here are some tips:
Using a locker will lighten the amount of supplies
Once again, keeping a schedule always helps
Having an agenda is helpful with remembering due dates