Lost and found has a lot of information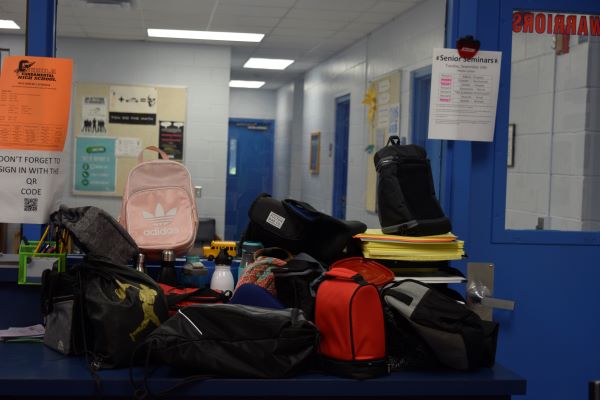 Hang on for a minute...we're trying to find some more stories you might like.
The lost and found is a place where all students' lost items go. Ms. Nolan is the staff member who runs the lost and found, and she said, "The lost and found is located in the student service desk in the front office.'
If you are wondering, the lost and found has all sorts of things in it. Ms. Nolan said, "In the lost and found there might be lunch bags, water bottles, clothing, watches, calculators, jewelry, earphones, earbuds, iPad cases, phone cases, golf clubs, umbrellas… really anything you could possibly think of."
To reclaim belongings, go to the office and tell Ms. Nolan what you are looking for. Then look through all of the items and see if you find yours. Ms. Nolan said, "At the end of each semester, if there are still things left, they take the items to charities. Nothing ever gets thrown away."
The lost and found is an important place to visit if you are missing something because chances are that the item will likely be there.