Are you ready to scream for Howl O' Scream this year?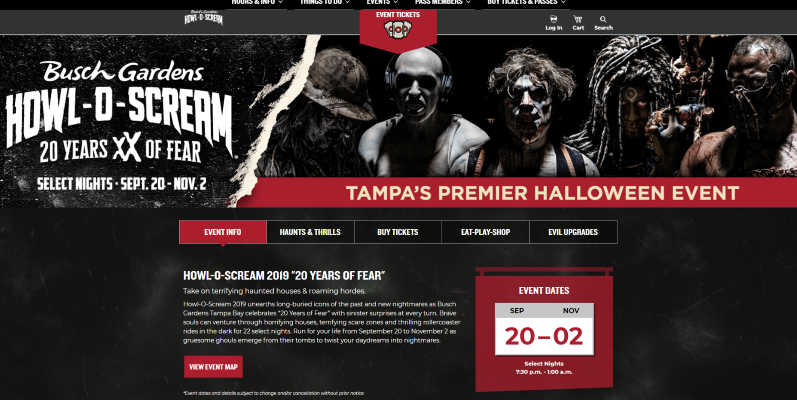 It's that time of year again for Busch Gardens Howl-O-Scream and many students are already planning on getting into the Halloween spirit. This year, Busch Gardens is celebrating their"20 years of fear" starting September 20. According to buschgardens.com, a single-night ticket costs $39.99 and an unlimited admission ticket costs $84.99.
There will be many attractions new and old this year. Some of the haunted houses this year include: The Residence, Death Water Bayou: Wrath of the Queen, Insomnia: Patients' Revenge, and more. They also have multiple scare zones for you to walk through. Some of this year's scare zones include: Meat Market, Deadly Toys, Maniac Midway, and more.
Johanna Campas, 10th grade, said, "It's super fun." Her favorite part of Howl O' Scream is "the haunted houses because of the jump scares." She also recommends to "get there early [and] stay till the end because people from the scare zones and haunted houses come out to the front of the park."