Snap back into reality with the latest trends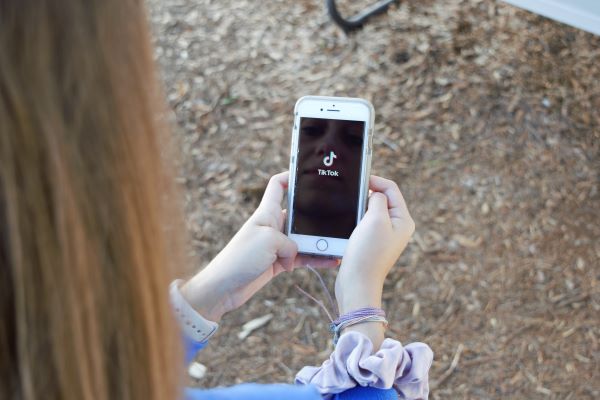 By Payton St. Cyr
Since school is back up and running, trends are now starting to appear on wrists, in hair and ankles. Some very popular jewelry items at OFHS are Pura Vida bracelets and scrunchies. Pura Vida bracelets are made of wax-coated strings, beads, and metal trimmings for different designs. The metal trimmings can be gold, silver, platinum, copper, or any other metal material that can adorn the bracelet.
What do students like the most about Pura Vida bracelets? Courtney Sipos, 9th grade, said, "I love how there are so many styles to choose from. The colors are very unique, and they make an outfit that much better." Scrunchies are another trend that has made its way back. Scrunchies were invented to give people a fun way to style their hair, but also prevent damage like a hair tie would. What makes a scrunchie different than a hair tie? Kyler St. Cyr, 10th grade, said, "It gives your hairstyle character and it also makes a cute accessory to wear on your wrist."
By Courtney Sipos
Apps like TikTok, Instagram, and Snapchat are some of the latest app trends. TikTok features dance trends and other funny videos. What do students like about TikTok? "I use it as a form of entertainment and it's a way for me to get out of my comfort zone and post fun and entertaining videos." said Payton St. Cyr, 9th grade. Snapchat and Instagram are also popular apps. Katie Gonzales, 9th grade, said,"Snapchat is my favorite app because I can FaceTime friends who have androids and communicate with friends." Snapchat is an app that has fun filters, funny videos, and a look into friends' lives. Another favorite app is Instagram. What's so special about Instagram? "Instagram is a way for me to keep up with my friends and stay connected; it's also a fun way to kill time." said Logan Ferrell, 9th grade. These are some of the latest app trends that teens and students can't stop talking about.