Macy's Parade viewers share their Macy's Parade highlights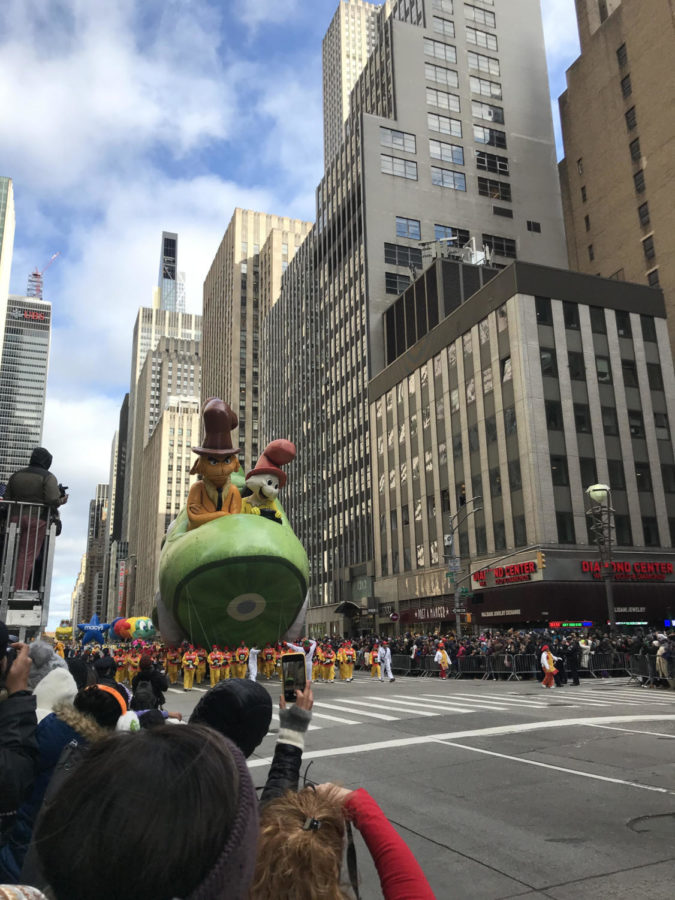 The Macy's parade this year had some exciting performances, floats, balloons, and more. Days before the parade, Macy's was discussing whether the balloons should fly due to predictions of high winds. This year, there were four new balloons, "Astronaut Snoopy", "Green eggs and ham", "Spongebob and Gary", and returning after 50 years, "Smokey the bear".
There were also quite a few celebrities like Jimmy Fallon, Debbie Gibson, That Girl Lay Lay, and more.
Plenty of bands were also featured in the parade this year. In fact, one band from St. Petersburg called the "Awesome Original Second Time Arounder's band." This group takes people from 18 – 80 years old with high school experience in marching band, cheerleading, winter guard, and more. They were able to perform in Harold's Square on screen for everyone back at home.
One of the band members said, "After the parade, we got so many applications to be in the band. I think we got over 100 applications that night."
One student got to see the parade as well. Logan Ferrell, 9th grade, said, "I'm glad it wasn't too windy for the balloons." He was worried that the balloons would be grounded, and that it is one of the best parts of the parade. "It was crazy because one point the Ronald McDonald balloon hit the ground and made a loud pop," he said Ronald McDonald's leg started deflating, so he didn't make it to Harold's Square. Logan said, "It was scary because I didn't know what it was at first."