Warriors plan for next school year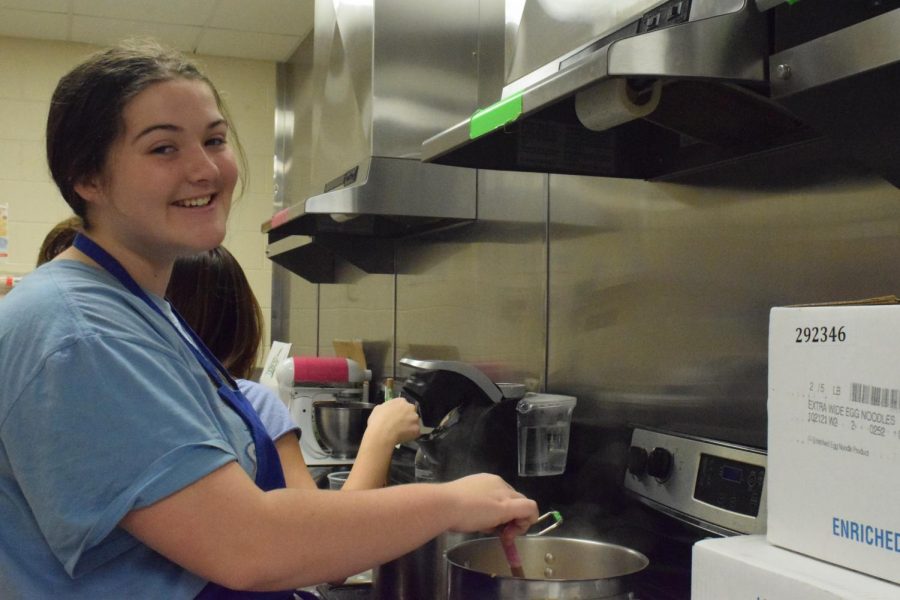 As registration for the upcoming school year is approaching, it can be difficult for students to pick out their new classes. There are a variety of electives and programs that appeal to every students' interests. The curriculum guide can be found on the school website, containing the following class descriptions as well as many more.
The 4 level Culinary Arts Academy teaches students about "the restaurant and food service industry." Students learn all there is to know about the preparation and distribution of food. Miracle Rivera, 10th grade, said her favorite part of the culinary program is that "it introduces me to the early adulthood and teaches me about food." More information on the culinary program can be found on the school's website.
Caitlin Herter, 10th grade, is a member of the Digital Design program. She said, "I really enjoy being able to express my artistic abilities through a digital medium." Digital Design is a part of CTED (Center for Technology, Entertainment and Design) and is taught by Ms. Thompson. The curriculum guide lists "decision making activities and digital imaging" as skills taught within the class.
A class for more musical students, Marching Band, is also offered. The school's Marching Band has a website containing more information (www.ofhswarriorprideband.com). Being a member of the band requires students to attend practices and pay their fees. Zach Gage, a freshman who just completed his first marching season, said his favorite part of marching band is "the comaraderie."
Another elective offered is Journalism. Offering both Yearbook and Newspaper, Journalism is to "provide instruction in basic aspects of journalism and workshop experiences." Students work throughout the school year to assemble the school's yearbook and produce a school newspaper. Katie Gonzales, 9th grade, said, "My favorite part of being in Newspaper is sharing my stories with other students."