Spring into break with this sweet treat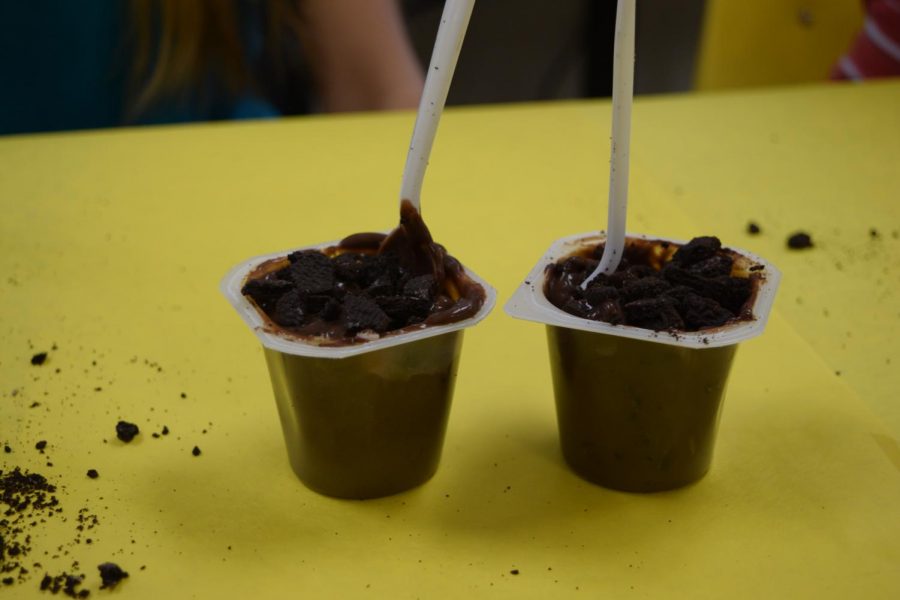 Ingredients:
Chocolate Pudding cups
Oreos
Gummy worms
Pastel Sprinkles
Instructions:
Start by putting about 10 Oreos in a bag and crushing them to your liking.
Open your pudding cups and sprinkle the crumbled Oreos over it and mix them in if you would like.
Take as many gummy worms as you want and put them on top.
Lastly, sprinkle some sprinkles over the top and enjoy.