Senior awards celebrate students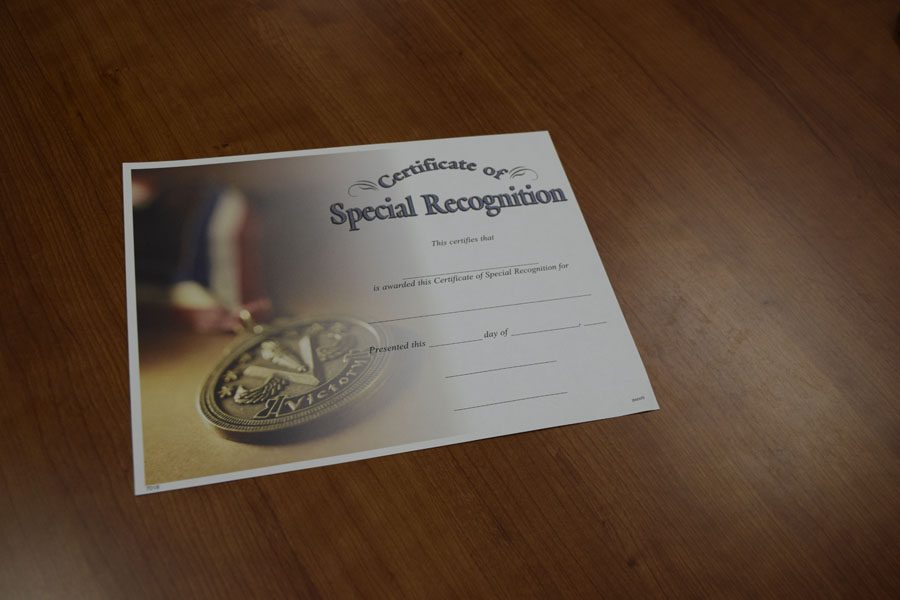 With the end of the year comes a slew of senior events to celebrate the Warriors who have risen to the top after four long years of high school. One such event is the senior awards ceremony, which will be taking place Monday, May 23rd at 6 p.m. The rest of the classes of students at Osceola will be honored for their achievements on May 25th from 12:05 to 1:35 p.m. in the auditorium.
Ms. Reitz, one of the 9th through 12th grade clerks for Osceola, said that over 300 awards will be distributed to the senior class. According to Reitz, a whole array of awards will be presented, from scholarships to departmental awards for specific subjects like science or language arts, or academic awards for GPA. "Then there are certificates of completion, meaning they've completed a four year program like culinary," Reitz added.
As for what makes this awards ceremony different from the ones for the freshmen, sophomores and juniors, Reitz said that the school puts more emphasis on it, from having it in the evening rather than the daytime to even handing out special senior awards.
"I think it's a special time for the seniors to come together and honor their work for all four years," Reitz concluded.