Warriors get new tech toys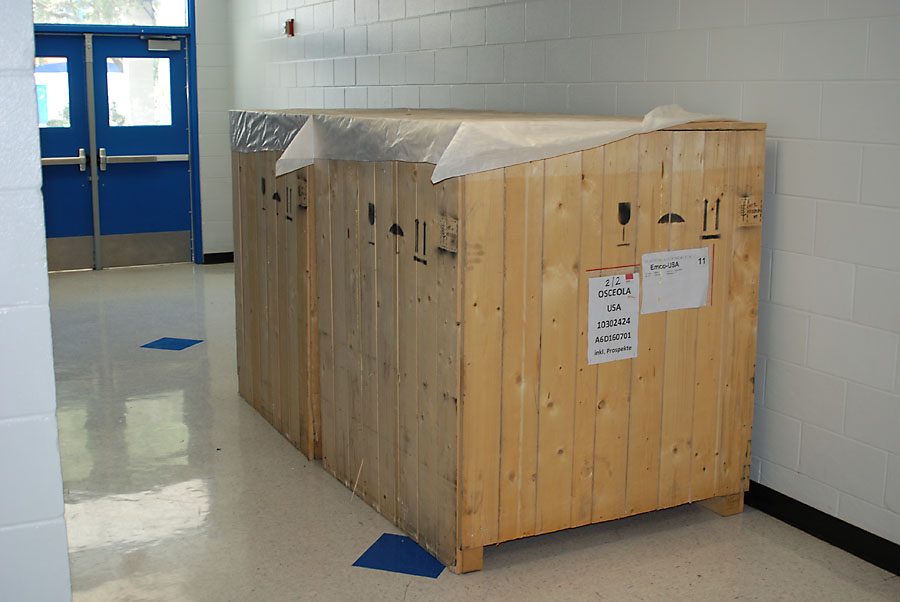 An Aerodynamics Wind Tunnel. CNC machines. An Industrial KUKA robot. These are, according to engineering teacher Mr. Shepard, just some of the new technology Osceola's engineering program has received for the coming school years. In addition to these new pieces of equipment, the program has also acquired a FESTO MechLab mini-production line and some software upgrades.
"This will enable us to offer additional Industry Certifications in Robotics, AutoCAD products, and SolidWorks. In addition, the new equipment will expose the engineering students to additional engineering fields that they may wish to pursue at the post-secondary level," Shepard said.
Senior and engineering student Jacob Mathews was able to delve further into the use of CNC machines, known also as CNC mills. "We put a piece of plastic or metal on a rod and we then drill a shape out of it using a spinning drill bit. We use it for industrial projects, because a lot of companies that manufacture things use CNC mills," Mathews said.
According to Mathews, a lot of toy companies and a lot of tool companies use CNC mills. "Hasbro uses a lot of CNC mills for their action figures and other Barbie stuff, and some industrial companies use it to make their tools."
Mathews predicts that Osceola's engineering department will be able to use the new equipment starting over the summer or next year. In addition to the new CNC mill, the engineering department also has a robotic arm that has not yet been used.
"I got to experience the old CNC mill. I am sad that I won't get to use the really big, cool one," Mathews expressed. However, Mathews hopes he will be able to use this technology in the future–he wishes to go into law enforcement, which sometimes uses CNC mills to clean and assemble new parts for their weapons.