Celebrating "Star Wars day"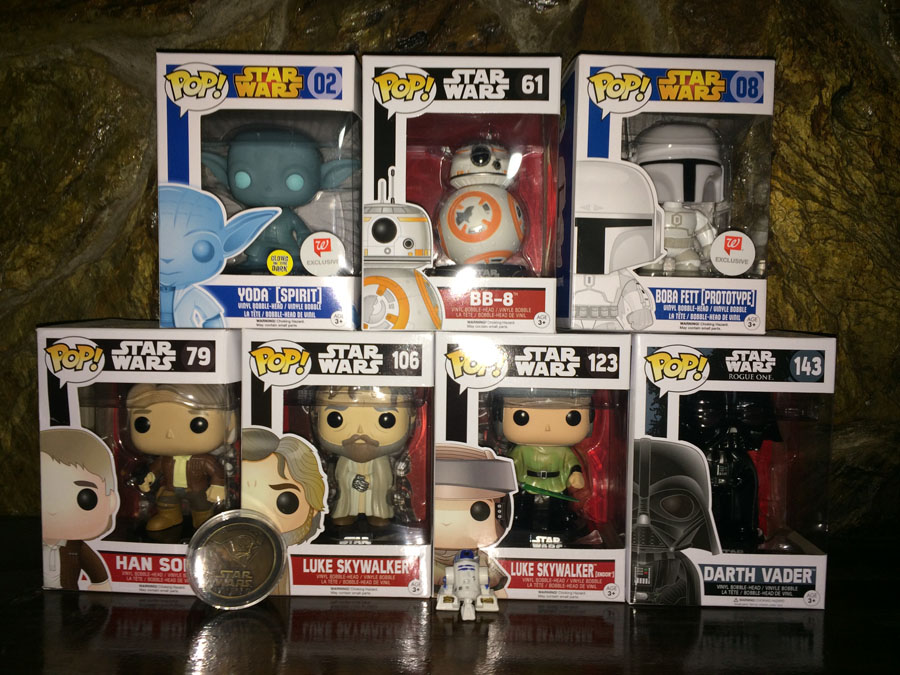 May the 4th be with you. Today is a day most likely chosen to be "Star Wars day" because its sounds close to "May the force be with you," a line uttered by many characters across the franchise. The Star Wars franchise is celebrated by fans worldwide in a variety of ways across the globe. From parades, to food, dressing up as characters, or just watching the movies, as well as StarWars.com having sales on their merchandise.
According to Lucasfilm and CNN, the reason Star Wars day came to be was the phrase was first used on May 4, 1979, the day Margaret Thatcher took office as UK prime minister. The Conservative party allegedly placed an ad in the London Evening News which read, "May the Fourth Be with You, Maggie. Congratulations."
Several teachers at Osceola have a firm love for Star wars a few of them are Mr. Sadler, Mr. Yarbrough, Mr. Martens and Mr. Ziesenheim. What do they love most about Star Wars? Mr. Martens, English and AP literature teacher, said "To me Star Wars is the eternal struggle of doing what's right versus doing what is expected, that internal dialogue that we all have plays out within the tales of the Skywalkers and we get to see what happens when you make the cerebral choice versus the emotional choice. I could get all philosophical and political about the story because Lucas did a great job of creating dialogue and commentary about our world and society within Star Wars, but I won't!" On his favorite character and movie, Mr. Martens said, "My favorite movie in the franchise is Return of the Jedi and I do not have a favorite character because they all bring different things and you can relate to them in different ways, however my least favorite character would be Mr. Binks."
Mr. Sadler had some similar things to say about Star Wars. Mr. Sadler said, "To me Star Wars is what I grew up on. It is more than a movie, and it's like a phenomenon for life." He also added that his favorite movie is The Empire Strikes Back and his favorite character is Darth Vader." To celebrate Star Wars Mr. Sadler will be watching Star Wars in his room at lunch and wearing his Obi-Wan robe all day. Some people also consider May fifth a holiday called "Revenge of the fifth" another nod to a Star Wars movie.