Cafeteria manager talks about vegetarian options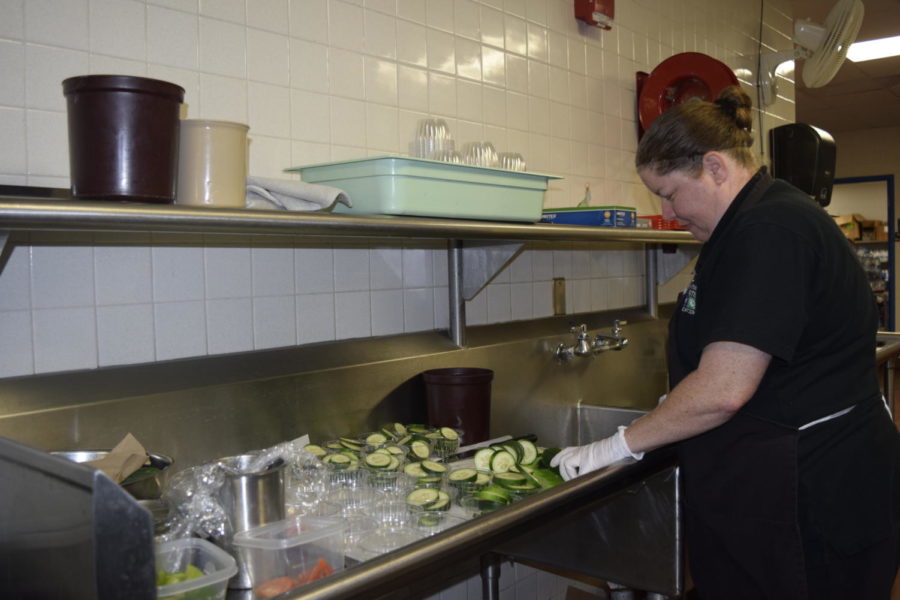 According to The Washington Post, 6% of Americans are vegetarian. Many students in the school also follow a vegetarian diet and may want options that they favor in the lunch line. It is not as difficult as it seems to appeal to non-meat eaters, as vegetarians can eat dairy products alongside fruits and vegetables.
Ms. Lang, the cafeteria manager, works hard daily to follow the Pinellas County's menu while keeping the offered items flexible.
Some of the vegetarian options the cafeteria offers include the following: cheese pizza, ravioli, bean burritos, stuffed shells, and more. Peanut butter and jelly and salads are available every day to students. There are also sides consisting of fruits and vegetables to choose from.
Ms. Lang said, "Max sticks are one of our most popular items." She also said, "New options don't seem to go, so we try to lean towards vegetarian options rather than vegan."
Student feedback can produce better results and offer foods that students will like, Ms. Lang said. "I welcome any feedback, and I would like to know what students do and don't like." She would also like to make it known that she "has to follow a menu." Students can find Ms. Lang's office behind the cafeteria line to learn more about what goes on behind the scenes in the cafeteria and monthly lunch menus can be found on Pinellas County School's website.