Warriors share their thoughts on honors and AP classes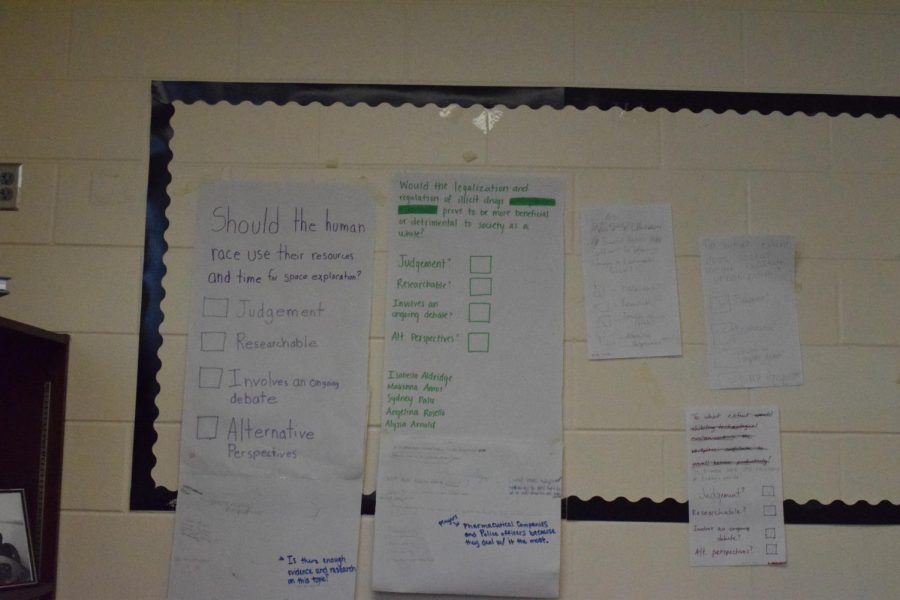 A new year has started and that means that it will be time to pick classes for the next school year soon. The school provides a wide variety of class options with various rigor levels. Some options include regular, honors, AP courses, and AVID. Honors and AP classes focus on the same topics as regular courses but they have a higher complexity level and the classes work at a faster pace.
In these classes students learn skills such as, good study habits, consistency in turning work in, and a motivation to learn. "Honors classes challenge me to work harder, so I am always working on something and the classes give you that extra boost for your GPA because the classes are weighted." said Haley Wyble, 9th grade.
AP Capstone is a college program that gives students independent learning skills, communication skills, and team work skills. To get an AP Capstone diploma students have to pass AP Seminar and AP Research. These skills are valued by colleges and taking AP and Honors classes look good on college applications. When signing up for classes in the coming months there are many options to think about.