On the job with mom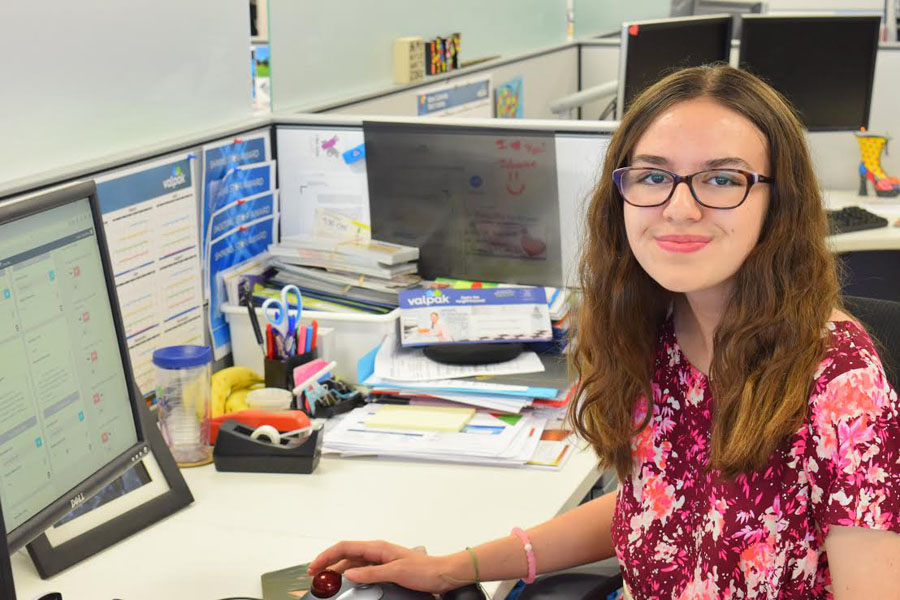 The fourth Thursday in April each year is "Take Our Daughters and Sons to Work Day", also known as "Take Your Child to Work Day". On this day, many parents take their kids to their jobs so the children can experience what it is like at their parents' workplaces. This past Thursday April 27th, was this year's "Take Your Kid to Work Day," and I participated by going with my mom to her job at Valpak.
Valpak is a direct marketing company (they send out a blue envelope in the mail each month that is filled with coupons) and my mom works in the sales and marketing department. She has worked there for 15 years now, and I have gone with her on most "Take Your Kid to Work" Days for the past 9 years. In the past, I have helped her create PowerPoints, send out company emails, and attended work meetings.
This year, I helped my mom update Valpak's internal website, putting links to new articles about the companies that Valpak works with. I also met and talked with her coworkers who work in departments such as Creative Services, Communications and Promotions.
I had a very good time participating in Take Your Child to Work Day, and I feel that it was a good learning experience to get a better understanding of the things my mom does at her job. I think that parents should take part in this event and bring their children to work. I think that this is a good learning experience for kids to understand what their parents go through and it can introduce them to new career opportunities.