Bucs strike gold in the draft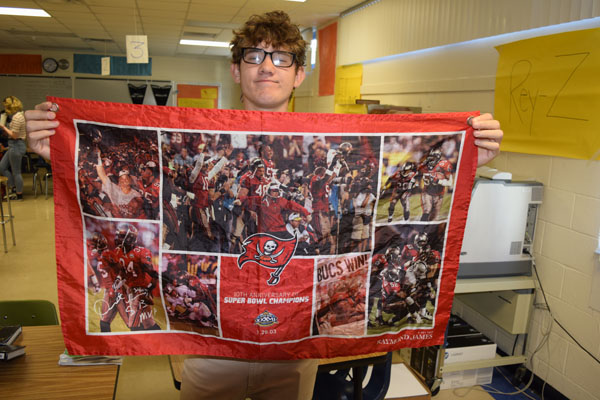 OPINION
With the 2019 NFL draft concluding last weekend, the Tampa Bay Buccaneers had the 5th overall pick and they made it count drafting Devin White MLB out of LSU. Then the majority of their other picks were in the secondary with Central Michigan, Auburn CB Jamel Dean, and Kentucky S Mike Edwards. Then with their last 4 picks the Bucs selected Iowa OLB Anthony Nelson, Utah K Matt Gay, Bowling Green Scott Miller, and Mizzou DT Terry Beckner Jr. These rookies look to make their names known and help the Bucs win a Super Bowl.
But some people disagree with Devin White being the team's first pick. Chad Reuter, NFL Draft analyst, gave this pick a C+. He said, "His talent can be overlooked, and won't make an impact on the field." He said, "Kentucky Edge rusher Josh Allen would have been a better pick and help the Bucs pass rush." But he fell 9th overall to the Jacksonville Jaguars. He said, "O-line and wide receiver are the real major concern."
But I have to disagree, because of the loss of Kwon Alexander this year who went to the San Francisco 49ers on a well-deserved max contract. Kwon made a huge impact during his time with the Bucs, so the Bucs need that leader back on defense and Devin White is the perfect pick here. With his nonstop motor and high football IQ, he is more than ready to be the next best franchise player.