New varsity football coach to lead team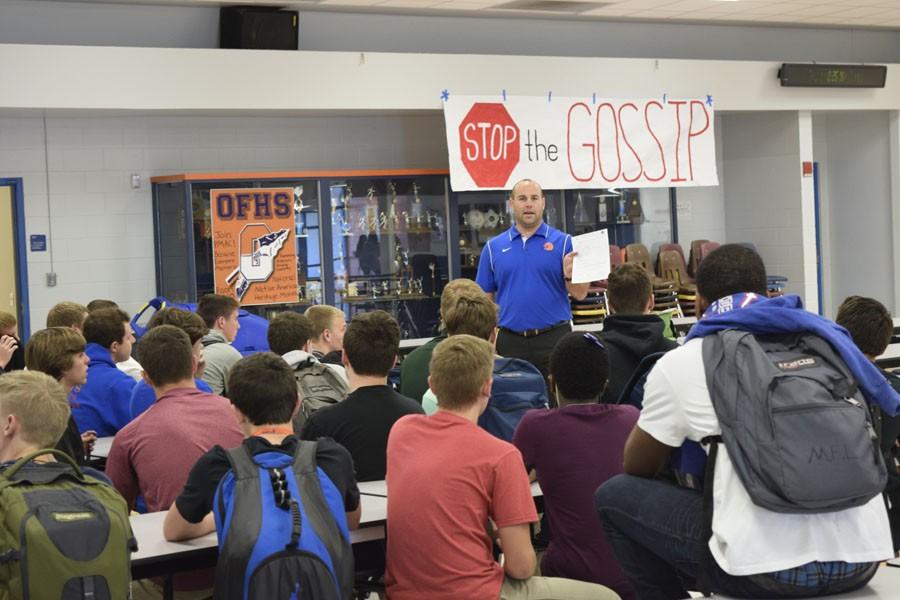 Coach Palmer has been the head coach of the Varsity football team at Osceola for a total of 26 years, and led the team to the school's first football playoff appearance. In Palmer's last season (2015-2016), he led the team to a record of 7-4, a runner-up spot in districts, and an appearance in the playoffs. He has left a great impact on this school, but unfortunately he can no longer keep his career of head coaching going on at Osceola because of the program that he is a part of.
"It's kind of weird to see Palmer gone because he has been there since day one with me, but Coach Smalley in my opinion is a great fit for everything," said Tyler Cottle. So the time has come for a new coach to take the title, and that time is now.
The new head coach of the Varsity football team is math teacher Kevin Smalley (Mr.Smalley); he was the team's defensive coordinator in previous years. "It's a great honor having gone to this school playing for Palmer and now I'm taking over for him," said Coach Smalley. The team has lost a lot of players due to graduation, so Smalley is going to have to work with this team to get them back to where they were last year.
"I think the team will be just fine with Smalley because he knows the ways of how everything has already been going," said Tyler. Smalley has a lot of confidence in his team for next year. "We are going to continue to do what we do every year; we have no losing expectations," said Smalley. Kevin plans to continue using the same offensive and defensive styles that Palmer used. "Things will be the same as much as we can keep them, but I am no Palmer, so some things will be different," said Smalley.