I think I gLOVE baseball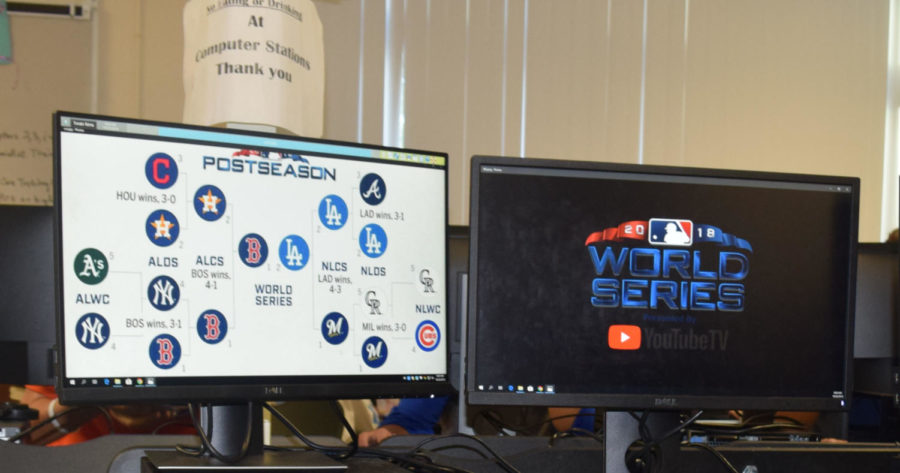 Playoff baseball is here and better than ever with the Los Angeles Dodgers taking on the Milwaukee Brewers and the Boston Red Sox challenging the Houston Astros in the World Series. Senior Kelton Little said, "Boston Red Sox are going to win the whole thing." This prediction comes despite the fact that his favorite team is the Tampa Bay Rays because "it's my hometown team I have to support them." His MVP prediction this season is center fielder for the Milwaukee Brewers Christian Yelich because "he hits dingers."
Another senior, Andre Ramirez, is a huge Los Angeles Dodgers fan who says that his team will go all the way because "our offense is so good this year." His favorite player is pitcher for the Dodgers Clayton Kershaw because "he has a nasty curveball." He also thinks that Christian Yelich will win MVP this season.
Junior Nima Torabi says that the Boston Red Sox will go all the way because "they have the best offense and defense in the league." He likes the Red Sox because his favorite MLB player is Mookie Betts. Torabi thinks Betts is going to win MVP this season too.
Overall the MLB baseball postseason is really living up to the hype with lots of big plays and home runs.