The Bucs select…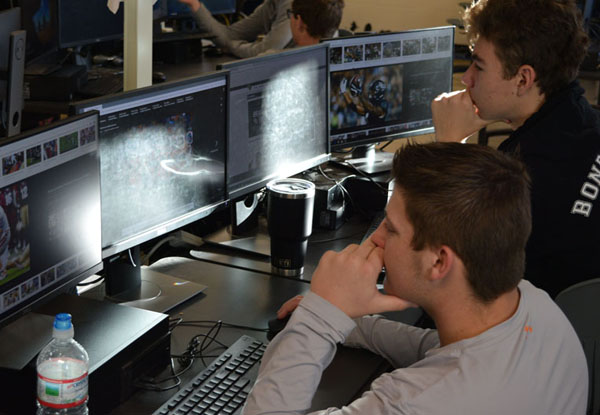 With the Tampa Bay Buccaneers ending another terrible season, they ended up with the fifth pick overall in the 2019 NFL draft. This could be a difference-maker or breaker pick for the Bucs. What do they need? Offense or defense? Secondary or front seven? Offensive lineman or wideout? Only time will tell.
Senior Payne Curley said, "With our first pick in the draft, we need a good Defensive Lineman; I don't care who it is because Vita Vea needs help." But what the team needs is most definitely not defensive line because they have pro bowl Defensive Tackle Gerald McCoy, breakout veteran defensive end Jason Pierre Paul, and veteran Vinny Curry.
Senior Kelton Little said, "We need to get a Quarterback that can develop faster than Jamis Winston." He added, "We should get Jeremy Moussa out of Hawaii." Little said that the reason is that the team "can't have Fitzpatrick forever." This pick could be safe because then the Bucs could trade Winston for other players and picks that would help the team.
Senior Andre Ramirez said, "We need a linebacker because our defense is garbage." He said "Since I'm a UCF fan, I would love to see Pat Jasinski get picked." This pick could really help revamp the linebacker core with Kwon Alexander coming back from an ACL tear and Pro bowl linebacker Lavonte David.
The Bucs team needs are definitely in in the secondary, Cornerback, Safety, and Nickelback. Also on offense, the Bucs need a running back and offensive line positions except Center. If the Bucs make all the right moves in all the right places, then they could be very dangerous next season under a very successful coach Bruce Arians. In an ESPN mock draft, the team is projected to get LSU cornerback Greedy Williams with their 5th pick.