Tampa Bay Rays get stung on opening day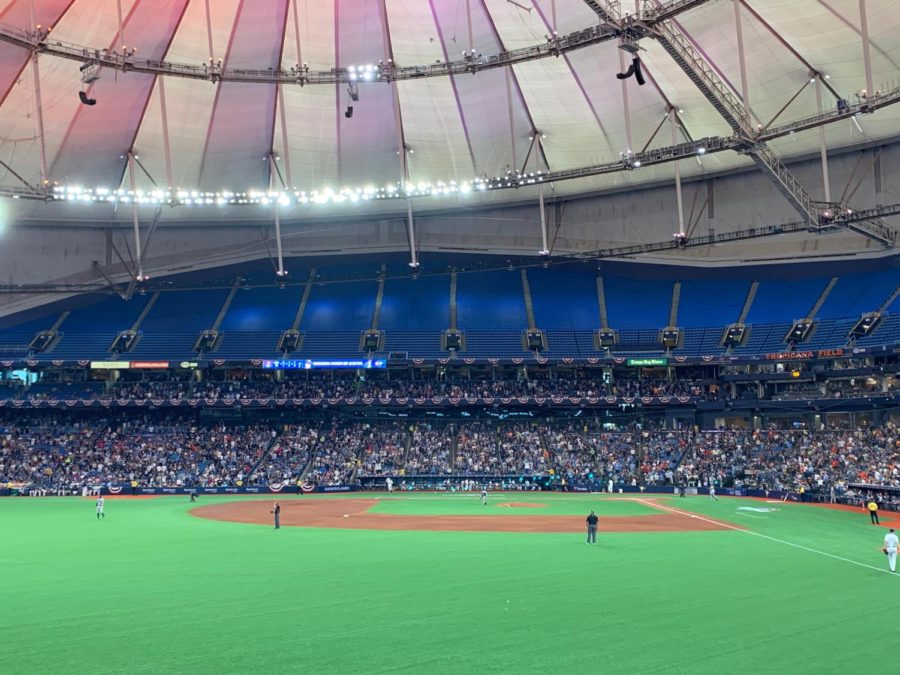 The Tampa Bay Rays are officially back in action!
The Rays opening day was March 28 against the Houston Astros. The Rays had the odds going against them as they faced one of the best teams in the league, as the Astros came off a 103 win season, and only got better with additions such as All-Star Outfielder Michael Brantley. The final score in the game was 5-1, with the Astros pulling off the Opening Day win. Reigning American League Cy Young Award winner Blake Snell took the mound for the Rays, while former MVP Justin Verlander was on the hill for the Astros. The Rays made things look easy in the first inning, getting three straight outs to sit the Astros down, and then a homerun would come off the bat of Austin Meadows in the first at bat of the Rays season. Soon after that, things went downhill and fast. In the third inning of the game, All Star George Springer launched a 3-run home run into deep center field and all the momentum in the game had switched. The Rays struggled to hit anything coming out of the hands of Justin Verlander, while the Astros would hit home runs in 2 straight innings, from 2nd baseman Jose Altuve and outfielder Michael Brantely. After the 5th inning, the scoring would come to an end and the Astros would just coast to the finish line. Maddy Gomes, 10th grade, said she expected more out of the Rays. "I thought we would win on opening day… still, I'm excited as ever to have baseball back in action!"
The Rays might not have gotten off to the best start this year, but the season is still young. With 161 games left to go, the baseball season is underway.