Warriors going out strong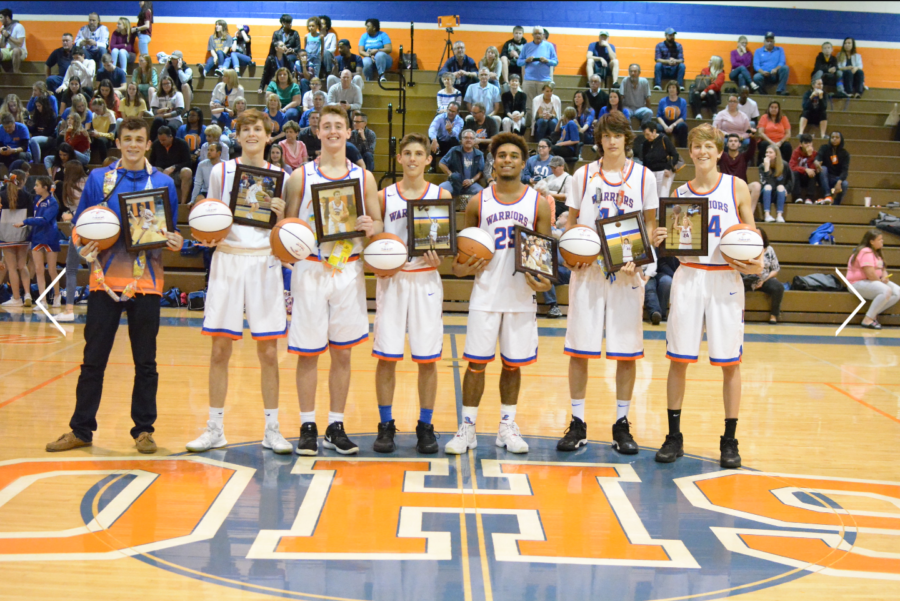 The Warriors boys basketball season finished up with a disappointing 3-17 record, according to max preps. In the end, players say there is always room to improve. Several players reflected on the 2018-19 season, and how they plan to improve next year.
Varsity basketball player/shooting guard Nima Torabi, 11th grade, said, "I enjoyed playing basketball because I could play with my friends and be a part of a team even if we win or lose." He said the best part of the season was "when we won our first game." To get ready for next year, he said, "I'm grinding in the off-season and improve my game." Even though he didn't get so much playing time, when he got in, he would always make the most of it. Nima is best known for his "lights-out" shooting.
Varsity basketball player/starting center Nick Quinn, 12th grade, has been an anchor for the team, stepping up when star player Tyler Ellison 12th grade, was injured for a dislocated finger sidelining him for the second half of the season. He enjoyed playing "because I got to play with my friends." He said, "Our team needs to improve in ball handling for sure next year." Nick is a front runner for the team MVP (most valuable player) race. Nick is best known for his post scoring and moves with a mid-range game as well.
Varsity basketball player/shooting guard John Grobmyer, 11th grade, has been a solid contributor whether it was off the bench or in the starting lineup. He enjoyed playing because "I got to play with my good friends." He said, "Our team really needs to improve on its team chemistry." This means each member on the team should be on the same page. John's nickname is "Jgrob" and he's best known for his shooting and ball movement.