Florida team thrills fans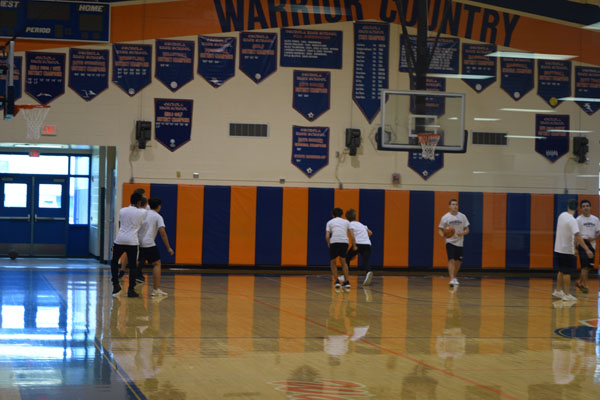 The Duke vs. UCF game in the March madness tourney was a thriller that had everyone watching until the last second. Duke was about to lose the game in the final seconds, but the phenomenon Zion Williamson dropped 32 points along with the crucial and-1 shot to possibly tie the game for Duke. Zion had one free throw shot to tie the game but ended up missing, fortunately for Duke, R.J. Barret wasn't boxed out so he was able to snag the rebound and put it back up to give Duke a 77-76 lead over the Golden Knights. UCF still had a chance to win the game though, with eleven seconds left, B.J. Taylor for the Knights shot the ball resulting in a miss but there was last effort by Aubrey Dawkins with the faint put back layup for buzzer beating shot and an upset over the number one seed Duke. Unfortunately the shot rimmed out in the final seconds and Duke finished with the rebound to birth the Blue Devils with a Sweet Sixteen spot. Some Osceola basketball players had mixed feelings about the game.
Austin Gleaton, 11th grade, said "UCF played their best game of the season against Duke and likely would have lost before the elite eight." Another 11th grader disagreed and thought UCF "would have rallied and got that dub!" John Grobmyer 11th grade, said, "When watching the game, I felt like it was a pretty fair game and could've gone either way." All three of these players on the OFHS basketball team think the only way Duke can be stopped is if another team "takes Zion out of the game" in any way possible.