COVID restricts amount of fans for lacrosse season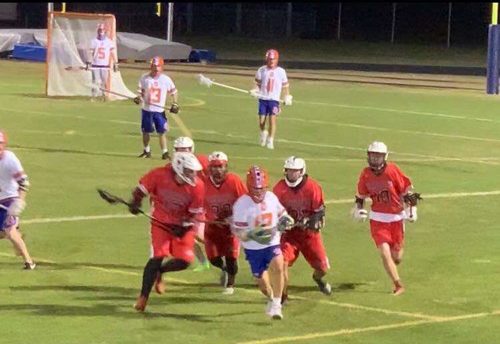 Covid-19 has put many restrictions on our lives, but how will it affect Osceola's lacrosse season?
Coach Graves, the head coach for the Warriors boys lacrosse team, said, "The season probably won't be shortened or cancelled because we have had football, basketball, and wrestling." The season may still be on, but that doesn't mean that there won't be any restrictions.
Coach Graves said, "There will be social distancing in the locker room and out on the practice and game field." Staying healthy is very important to make sure the season stays alive. "When players are on the sidelines during games, they will most likely have to wear masks," siad Coach Graves.
There are about 40 players trying out for the season. Right now, the season only has a few restrictions in sight.
The social distancing rule applies to fans too. "Lacrosse spectators might have to sit six feet apart based on what the county is doing," said Graves.
Right now, the season has some restrictions and is not guaranteed.