Teen docents give tours of the Dali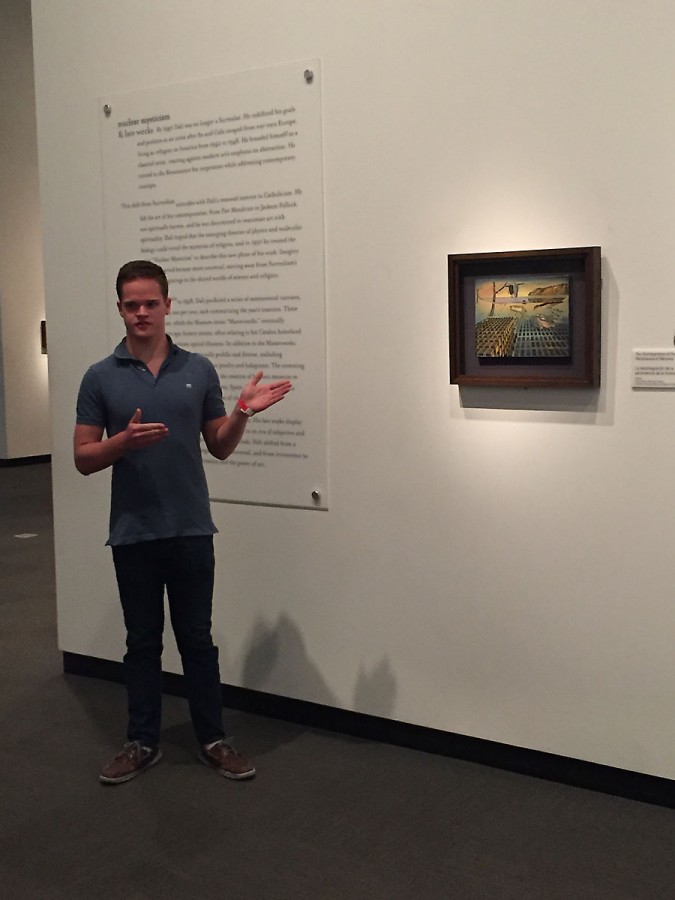 Students from both Osceola and St. Petersburg High School have been preparing to give a tour at the Dali for months. The teen docent program at the Dali Museum consists of students from St. Petersburg High School's IB Spanish program and AP Art History classes and students from Osceola's Literature and the Arts and AP Art History classes.
"We study basic background knowledge and a full detail analysis. Each of us only focus on one painting," said docent and junior Oliver Allen.   According to the Dali website, there is a "17-week training program that consists of 15 two-hour lectures, three written tests, and a final mini-tour examination." The skills that the teens have been educated on since October will be put to the test Tuesday, April 12th.
According to Mr. Tush, the Salvador Dali Museum's Director of Education, on Tuesday April 12th there will be an opportunity for students and teachers from St. Pete High and Osceola to tour the Dali Museum for free along with a guest. "Disney and Dali: Architects of Imagination" will be open for viewing as well as the regular Dali exhibits present at the museum year round. Doors will open at 5:30 and from 5:30 to 6:30 the "Disney and Dali" exhibit will be open for viewing. Tours given by teen docents will begin at 6:30 and go until 7:45.
Sophomore Erica Shute, who recently joined the docent program, said, "I think one of the most difficult things about talking in front of people or presenting a painting is talking without messing up or rushing due to nerves."