Students get ready for spring break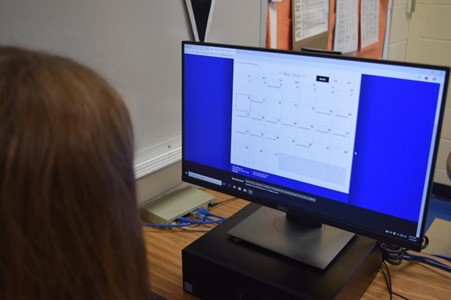 You wake up and check the time. It's 10:00 a.m., and you realize that you don't have school for the rest of the week! It's finally spring break and you get to sleep in for another week and take a break from school. Spring break this year is from March 12-20th. Students and teachers also have that following Monday off on the 21st. Warriors are counting down the days until then. Some students are going on fun trips, while others are just excited to sleep in and relax all week. For example, Elle Steele, grade 9, plans on spending her spring break on vacation. Elle stated excitedly, "I am going skiing in Vermont!" Vermont is a popular vacation spot that many students visit during spring break. Since it isn't as cold as winter skiing, students find it more bearable. Some cherish the time where they can get out of town for a while and enjoy a different type of climate than Florida. The week is a good opportunity to get out and have fun, taking time off from the stress of school. Other students are choosing to relax from school in a more calm way. Rebecca Wood, grade 9, said, "I plan on staying home but spending time with family and friends and overall using the break to relax from school." The stress of schoolwork can be overwhelming so whether students take this time to relax or have fun depends on their way of recharging. Students can spend extra time with friends and family, and not have to worry about waking up early or having work to do. Spring break is also the last long break before school ends, so it is the final stretch until school gets out after students get back.
What do you think is going to be the best part of spring break?
Sorry, there was an error loading this poll.