Literary dinner lights things up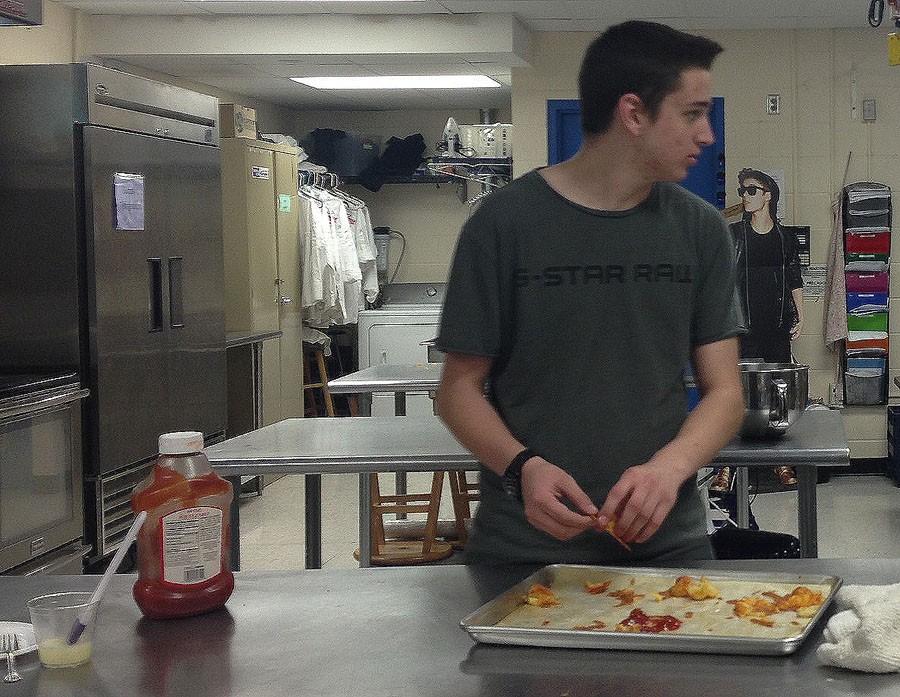 Osceola's National English Honor Society is trying something new this year by hosting an inaugural Literary Dinner in the outdoor dining courtyard. The dinner will take place on Monday, February 29th at 6:00 p.m. and will be meant to honor classic literary works. A ticket to the dinner costs $20, which will cover a five course meal for guests to enjoy. Those who attend the dinner will also get to enjoy live music courtesy of Osceola's piano classes and hear readings of novel passages that helped to inspire the night's menu from Osceola thespians.
According to culinary teacher Chef Foster, the menu goes as such:
Appetizers:
The Great Gatsby hors d'oeuvres reception featuring champagne mocktails with sparkling cider, truffled deviled eggs with chives, smoked salmon canapes, and shrimp cocktails
Peter Rabbit garden salad
Moby Dick New England clam chowder
Entree:
Anna Karenina terragon chicken with haricot vert with shallots and lemon and duchess potatoes
Dessert:
Remembrance of Things Past madeline cookies, macaroon cookies, and rose hips tea
"It's gonna be nice. It's a five course meal, and for twenty dollars it's not really bad," Foster said.
Dr. Herzhauser, who is the faculty sponsor of NEHS, got the idea for the dinner from a story she heard on NPR. "I would like to think that this is the beginning of something, and that we could turn this into an annual event," Herzhauser said.
Herzhauser added that she's looking forward to seeing the different clubs helping with this event collaborate together and put their talents on display.
"The only people who know how well they do or what they do are the people that are involved. There's never an opportunity to showcase that. Even some of our award-winning programs just don't have an audience," Herzhauser stated.