Top 5 Warrior Record pictures from 2015-2016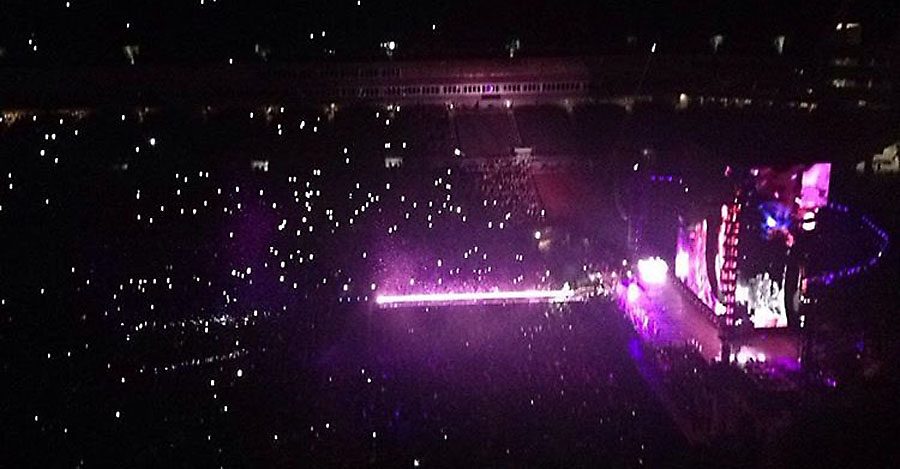 Some pictures used by The Warrior Record this year are good, some great, and others unbelievably breathtaking. While most pictures posted on The Warrior Record website are taken by our staff, there are occasions when a guest photographer's picture was used. With summer just around the corner, students often take time to reflect on the events of the school year.
So, here's a look back at the top 5 greatest pictures used by The Warrior Record in the 2015- 2016 school year.
The picture used in this story is of the Beyoncé concert held in Tampa during early May. This photo is dazzling with bright purple lights and splashes of other colors.
While the picture with this story is not flashy, it does mark a turning point in Osceola history. The retirement of Coach Palmer after 25 years. It pictures football players looking upon the new varsity football coach Kevin Smalley.
While this story looks at the start of the concert season as well as concerts to come, the best part of the story is the picture. The picture shows a billow of rising smoke as well as bright breathtaking lights, with the angle of the picture, you almost feel like you experienced the concert in person.
While the story speaks of the important topic of buying a yearbook, the picture is fascinating due to the fact that layered yearbooks are all previous yearbooks each featuring a different aspect of Osceola's past.
The story covers how this year's prom king and queen felt about receiving the honor and how they felt about their chances of winning. The picture, however, shows how they felt and the look on their faces during the king and queen dance.